Drawing tool software and artistic protocol for Recto VRso Laval Virtual Festival digital Mural done remotely with aNa artist.
Recto VRso is an international digital art festival based in Laval – France.
Since 1999, "the concept is to bring together on the same place a large number of VR/AR players, from research and teaching to companies and the general public".
Read more about Laval Virtual >>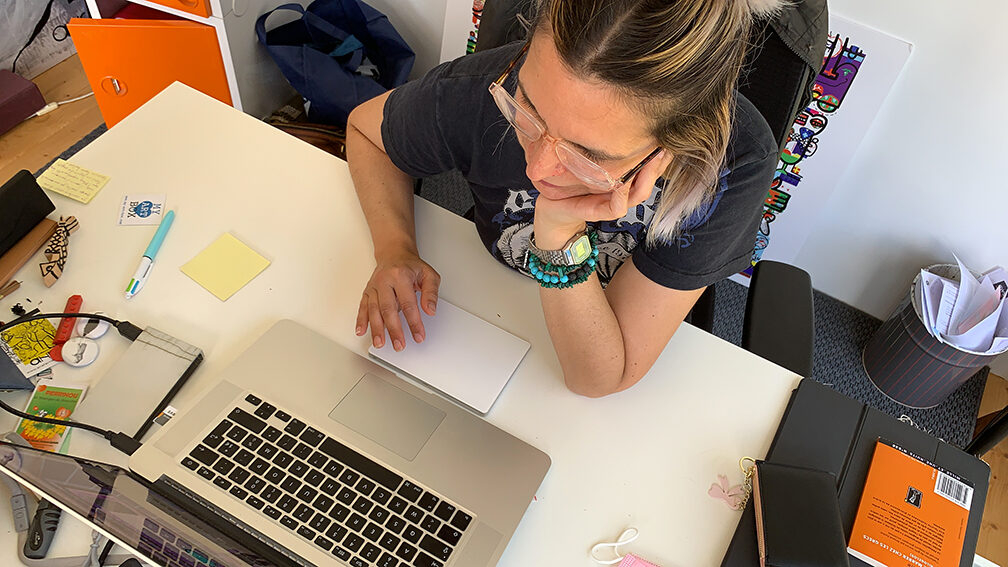 Back in 2021, aNa artist welcomes remotely Laval Virtual's world wide guests online to create a collaborative digital mural.
"What is your favorite place to stay?" is aNa's topic.
She asks everyones to answer that personal question by drawing a sketch online.
Using her remote Drawing tool, people can play from all around the world.
aNa artist's Drawing tool software gives you essentials brush and fonction to be able to create without any skills needed.
Everybody is able to create a quick or personal colorful drawing answer.
As soon as your done with her on-line drawing tool, you send your sketch by one clic.
NOMAD SOLUTION
aNa's Online Drawing tool works with every material (smartphone, tablet, computer). So you can play at home, or even at work or in transportation.
GLOBAL GALLERY
So aNa receives every drawings in a dedicated gallery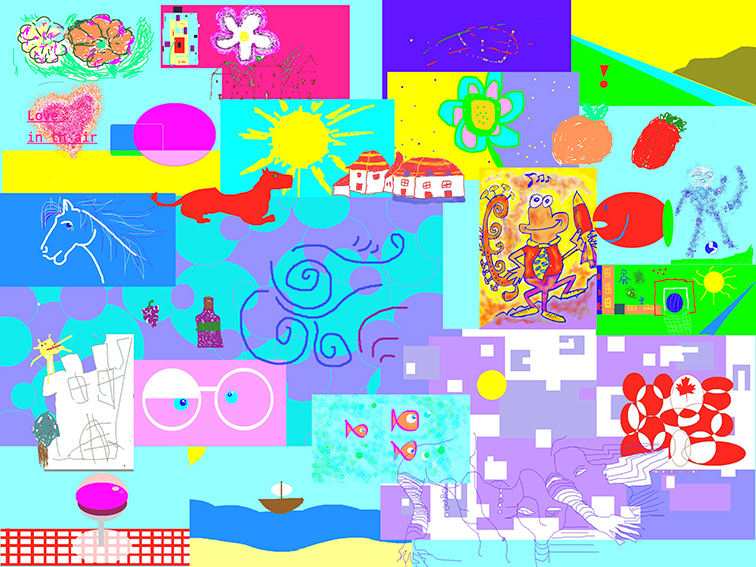 ANA'S BACKDROP
When the on demand event is closed, aNa can work building a collaborative backdrop composed with everybody's sketches.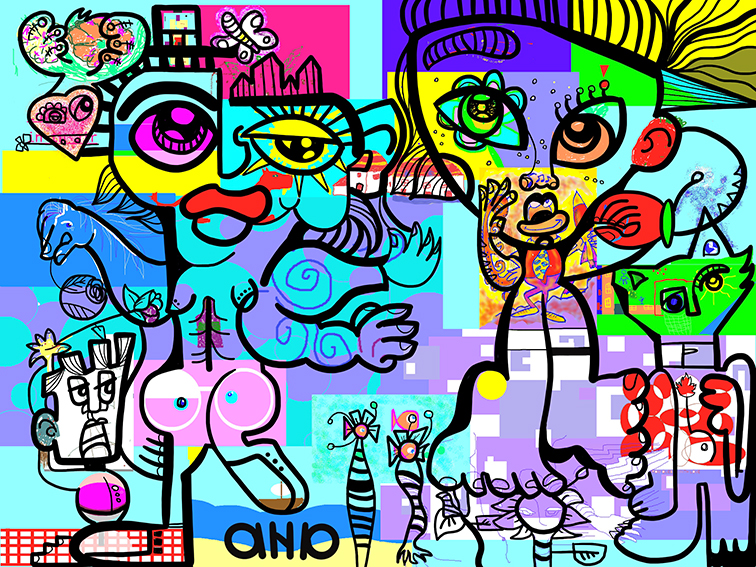 RECTO VRSO DIGITAL MURAL BY ANA
Then she imagines a virtual mural by painting black line characters and elements on top of the collaborative backdrop.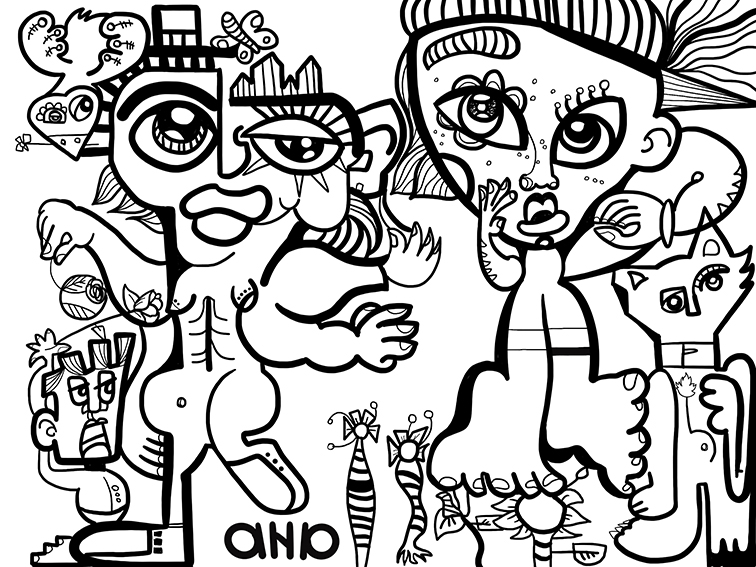 ANA'S 2021 LAVAL FESTIVAL DRAWING TOOL ARTWORK
It is possible to share and exhibit the black and white piece of art by her own.
Drawing tool ART Time Lapse
Most important, digital mural is done remotely. So people can not share physical contacts. But aNa's technical artwork is kind of magic because you can reveal a video. The final drawing tool ART Time Lapse shows you the way aNa did use to create by distance.