Numeric team building activity pack of 100 drawings for an on-demand remote global event. Create a digital mural remotely with a dedicated group.
Numeric team building activity pack of 100 drawings
This numeric team building pack is a very great deal. This digital remote team building can welcome up to 100 persons whenever they want for 30 days. This is an on-demand event.
Submit a global topic or question as a challenge.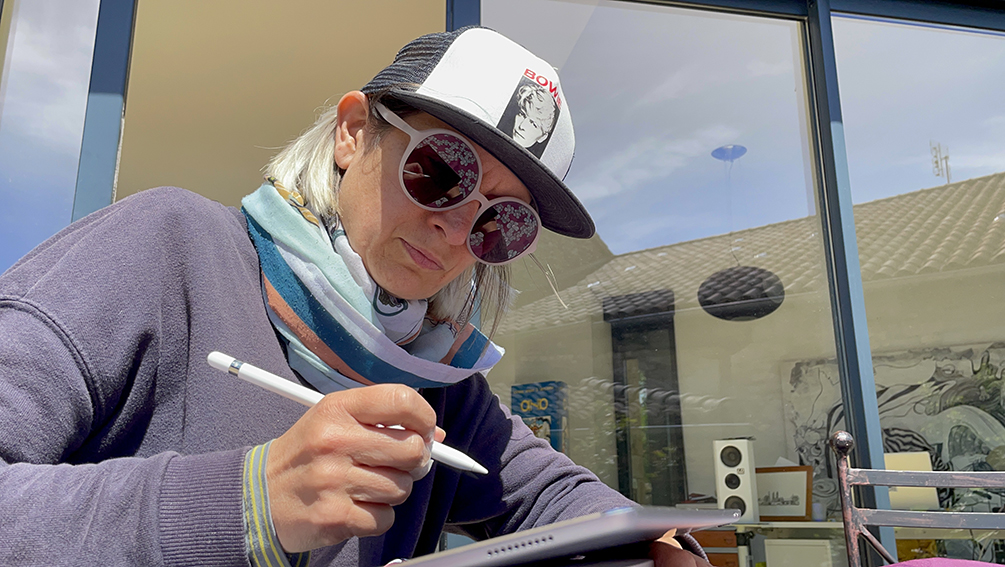 So all the people you invite must answer or express themselves by sketching online, a dedicated graphic symbol. They follow a general link for easy drawing guidelines and tools.
As soon as they are done, each pictogram is saved into a global gallery.
Virtual game for 100 pers. group
Remotely create a global digital mural
---
100 world wide guests
30 days 7/24 access
Drawing tools with a dedicated link
Global gallery
1 Colleagues ideas backdrop
1 digital mural collaborative artwork
1 aNa artist black and white piece of art
Art in progress Time Lapse
aNa artist can access this virtual space at anytime to use those files to create a general backdrop.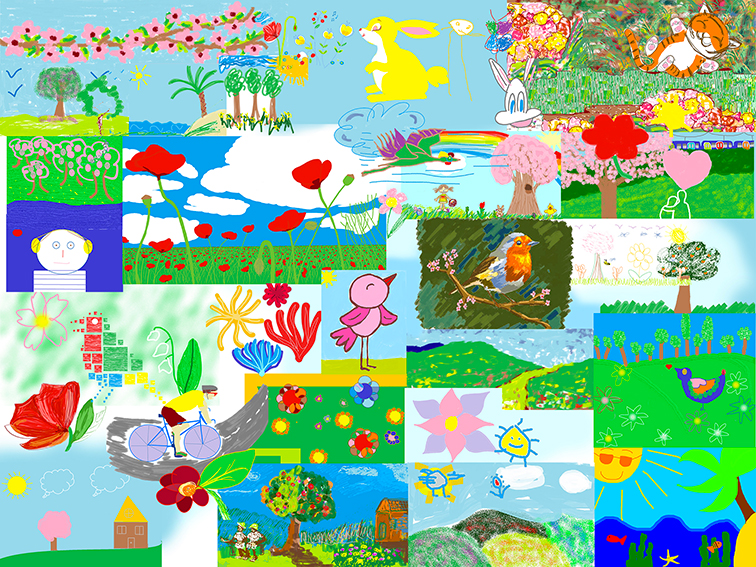 With all these drawings arranged in the same unique canvas, aNa artist remotely creates a numeric team building digital mural as a numeric memory of the team building.
It can welcome up to 100 guests drawings. And you can imagine an on-demand event lasting up to 30 days…
aNa artist's group activities digital mural
At the end of your 30 days (or sooner if you prefer) aNa artist sends you a global digital mural.
She imagines a personal artwork on the top of the crew's backdrop.
Her creation can be revealed using digital files.
Numeric team building memory
You will also receive a dedicated link to play a super cool Time lapse showing the way aNa artist works.
Need a quote?
It is also possible to request any quote for printing on canvas, plexiglass, goodies,…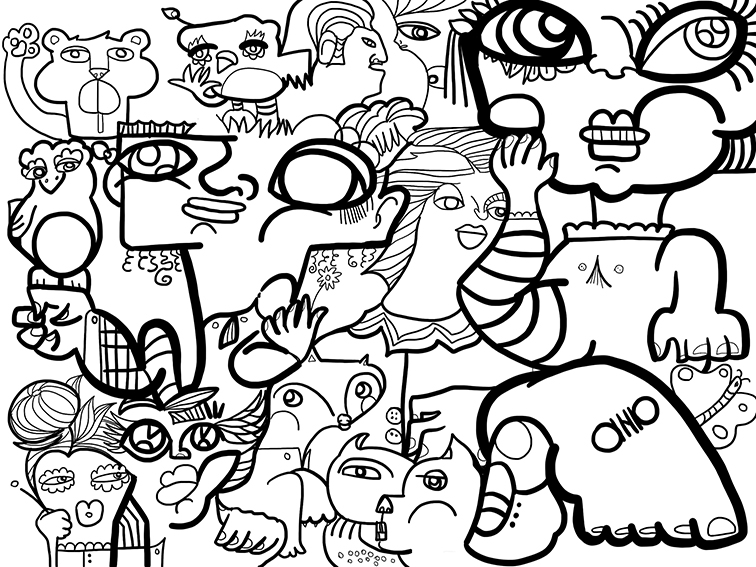 on-demand Remote world wide numeric team building event
Games for training sessions
An on-demand event is a digital event that people can access whenever they want just like Netflix with movies. You don't have to ask your teammates to join a meeting at the exact same time. They just use a link to follow the rules, program, guide lines… which help to easily create remotely.
This pack is perfect when you want to involve people from all around the country or the world. You don't need to find out when the perfect timing is because we provide long term access.
Great group games
The exercise is an individual challenge they do on their own, but the overall result is a collaborative numeric piece of Art. That special artwork makes people feel part of the group. They can find out where their drawing is included into the background. They feel as proud as if they had drawn it directly on the canvas.
This is a very comfortable and inexpensive offer considering the number of people who can easily participate from all over the world.
Remotely create an outstanding numeric team building digital mural memory
It is very simple and interesting to organize a digital mural original numeric team building.
The most important thing is that you buy either a team building and a real work of digital contemporary art as a souvenir.
This offer is more than an exercise.
You also build all together, collaborating with a high-level professional artist.
What a digital artist
aNa is one of the most successful social artists. She creates new types of digital programs and runs a very innovating business.
She has been creating collaborative artworks since 1999. And she now welcomes people from all around the world with her numeric remote art protocol.
Thanks to her team of developers, she imagines the exact tools you need to build and maintain an interactive remote relationship.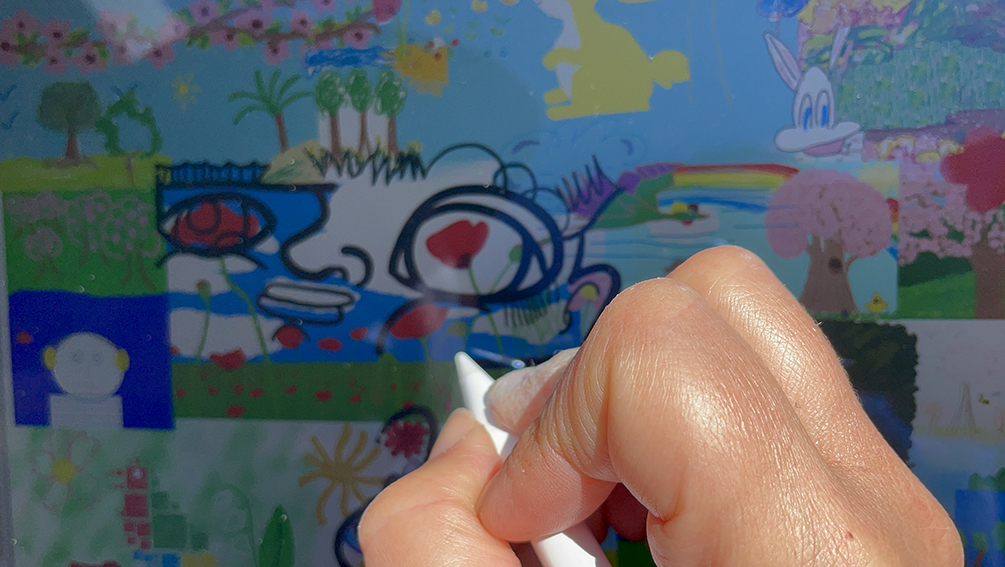 (numeric) Digital mural team building with dedicated group
Nowadays, A digital mural is a real innovating artwork.
Although NFTs are artists' pieces of art.
And aNa artist's digital murals are collaborative NFTs.
By organizing a (numeric )digital mural team building you are making a very intelligent proposal to your people:
everyone can express themselves individually and sincerely by answering a subject or a collective question
your team can understand how you take care of them even remotely
the whole crew is part of a global genius design created with a contemporary artist.
Thus, each work of art from aNa tells a particular story. Somehow It forever represents a dedicated remote group.