Digital mural numeric conference activity idea is a cool and playful way to work on a topic and build all together an incredible memory.
Why should I think about setting a Playful numeric conference activity idea?
1 _ Setting conference workshop ideas for activities is a great way to break up the monotony of traditional conference activities and make the event more engaging and memorable.
2 _ Numeric activities can help participants learn new concepts, practice problem-solving skills, and even just have fun.
3 – Such activities also encourage collaboration, foster team-building, and help participants get to know one another better.
Digital mural numeric conference activity idea.
aNa's crew creates since 1999, collaborative protocoles to invite people to build all together fantastics artworks. The process is not only about drawing or coloring. We set up a playful activity to work on a corporate or global topic. People have to answer your most important question by sketching a very simple drawing.
We use all those idea's drawings to reveal a collaborative mural.
With digital, we now can do it remotely or without any tools in a couple of minutes.
Creating a digital mural reinvents numeric conference activity.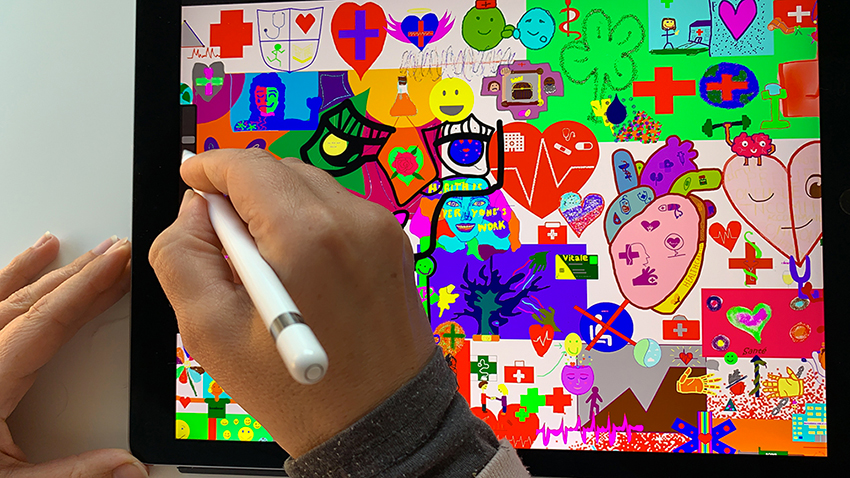 Interactive games for conferences
How can I make my conference more fun?
Engage your attendees into a fun creative activity.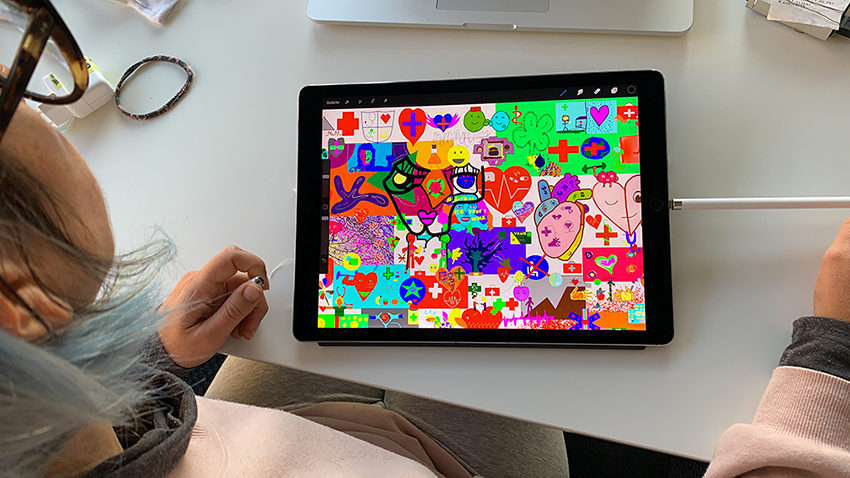 Get dozens of new ideas or uniques representations of a same topic within five minutes.
On top of that, build a collective artwork that represents your crew or team for ever.
Our numeric conference activity idea is a very cool way to work on a topic.
Virtual breakout session ideas
To breakout a physical or remote conference, you need an innovating activity.
Digital mural provides tools and guide lines to involve attendees into a cool fun creative activity within a couple of minutes.
Playful numeric conference activity
You send a link or display a flash-code.
People access by smartphone, tablet or computer, a dedicated digital event space.
They first discover the question or topic they will have to answer. And then the guide lines they have to respect.
By one click they access drawing tools they will use to create a graphic personal and individual answer. No words. No numbers. No language. Just sketches or pictograms as simple as children do.
Outstanding activities for conference attendees
Every picture are saved by one click and sent into a global gallery. You can choose to display or hide that gallery.
Collaborative conference activity

If you choose to display the gallery during a physical event, it can inspire lost person.
Our tech allow you to auto refresh the gallery with new pictures appearing live. No need technicien support.
And you can easily set up your pictures' size and lines' number to match with your own type of screen.
By hiding the gallery, you preserve and prepare a late huge surprise.
People just think your are using an innovating program to study a topic.
They can not imagine what will be next.
Fun breakout session
Creating a remote digital mural with aNa artist reinvents numeric conference activity.
---
Get a personal fun breakout session digital mural program
A dedicated link or flash-code to access
7/24 access
Digital mural drawing tools
Your event personal global gallery
Teammates collaborative mood-board backdrop
aNa artist's Digital Mural
aNa's black and white artwork
The dedicated artwork Time Lapse
aNa's digital world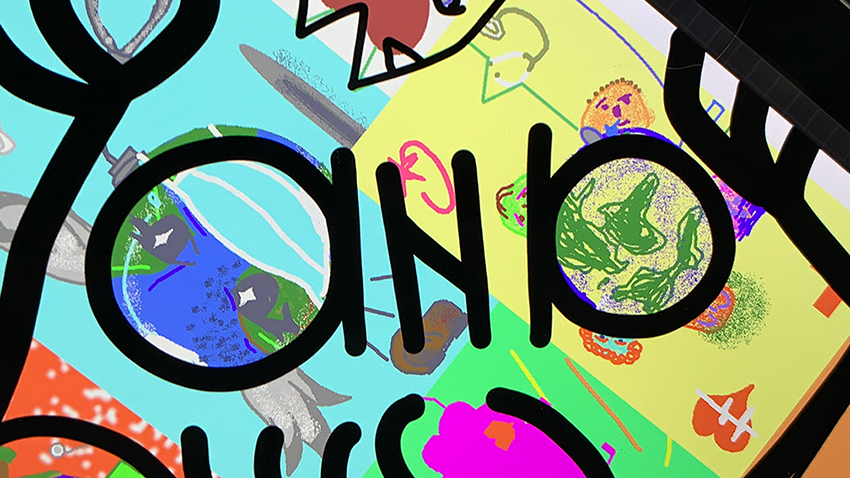 How do you make virtual conferences fun?
aNa's numeric conference activity idea offers the opportunity to build all together an incredible memory.
aNa is a world wide remote artist using people sketches to create global collaborative digital murals and artworks.
Interactive conference session ideas
She builds remotely, a teammates' sketches arrangement on a canvas. This is an ideas memory or remembrance wall.
On top of that crew decor, aNa creates remotely a black line artwork. It merges all ideas into a global collaborative digital mural.
aNa's digital mural is composed by: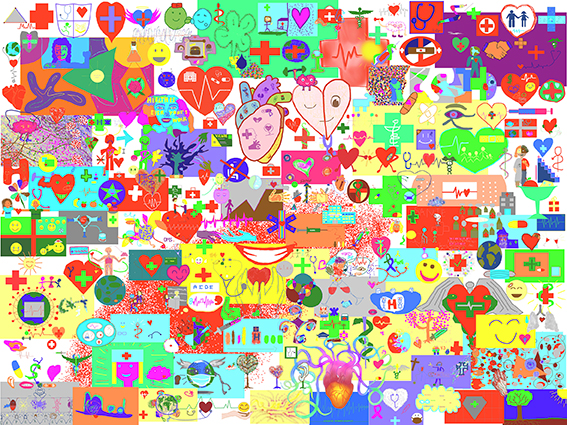 a global full colored digital mural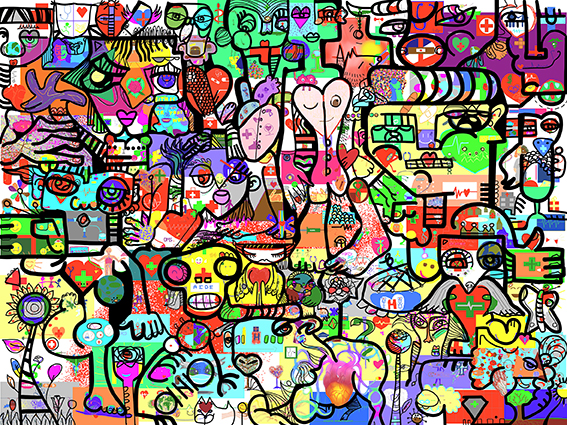 aNa's black line artwork by itself represent a black and white world wide unique creation.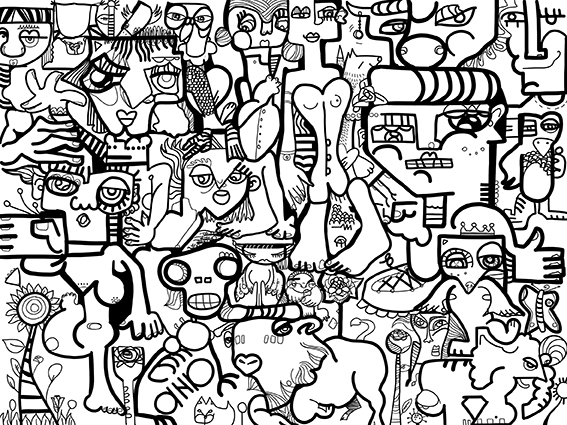 Cherry on a cake, you get de personal link to reach or display a video time lapse showing aNa's pencil travel… It makes it as a magic moment that growth up physical and remote relationship.
Last but not least, you can request a quote for printing on canvas, wood, paper, plexiglass, … and every kind of goodies.