Digital symposium activity to increase large attendee groups engagement and to create a global souvenir as cool as a collective digital mural.
Why should I set up a digital symposium activity?
A digital symposium activity is an excellent way to engage and connect with students, colleagues, and the wider academic community.
Digital Mural remote symposium activity
Digital Mural remote digital activity can be used to share knowledge, promote collaboration, and develop research skills. Because our exercice request to answer a specific question by a very easy drawing. It make it fun. But you also get tons of personal answers and ideas.
Symposium remote protocole
Our symposium remote protocole can represent an online platform to discuss current topics and explore new ideas without a word but by creating symbols.
Symposium teaching facility
Digital Mural's symposium activities can also be used to develop and refine research projects and facilitate teaching and learning. Ones again, virtual sketching help people to understand or remember a topic. As we do when we are very young.
Symposium brainstorming
Furthermore, aNa artist's digital symposium activities provide valuable insight into current trends and debates in a specific field, as well as foster meaningful connections and conversations between participants. This is a brand new way to brainstorm by distance.
Digital interactive symposium activity pricing for Max 600 drawings or persons –
$6500.-
Digital symposium activity ideas (other pricing for more or less)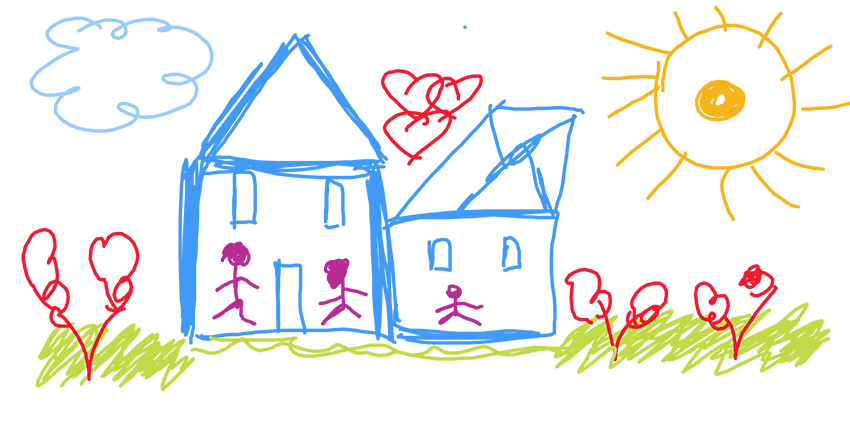 Why should your make your symposium or webinar more interactive?
If you find a way to create a short interactive activity during your symposium, online symposium or webinar, you will increase engagement and attention.
This is the best way to build a strong community and ensure people can listen, learn and properly understand your contend.
How to Make Symposiums More Interactive?
To make your symposium or virtual event more interactive and more engaging, you need to get people active remotely.
You can ask questions or invite guests to discuss a topic. Then you can expect a numerical answer or reaction.
To be able to create this cool creative connection, we provide digital tools and easy artistic protocoles.
The overall objective is to create a real artwork remotely with an international artist: aNa.
First step:
You ask a simple question – what is your favorite… city, drink, book, film, …
Second step:
Each guest has to create a personal drawing to answer. This illustration is automatically upload to a gallery shared with aNa Artist.
Third step:
aNa Artist creates a global digital mural that builds a strong community symbol or event memory.
What do you order by choosing the digital symposium activity offer?
your dedicated digital space and URL to invite your guests
our integrated creative tool
12 dedicated galleries at maximum scale to share with aNa (1 gallery contains 50 drawings – 12 galleries = a Total of 600 drawings)
1 month minimum access (to be able to create your event, test our solution and invite guests)
a global digital backdrop consisting of the total drawing of 600 guests (digital file)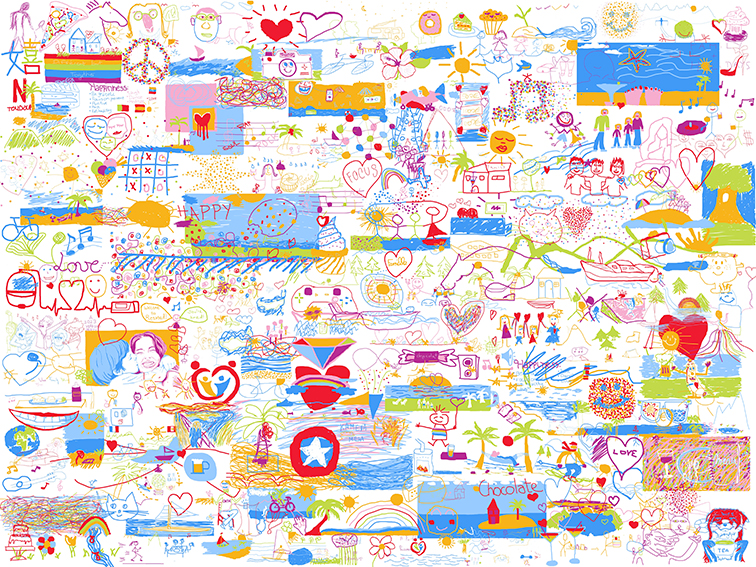 The collaborative digital mural by aNa Artist (digital file) – digital symposium collaborative artwork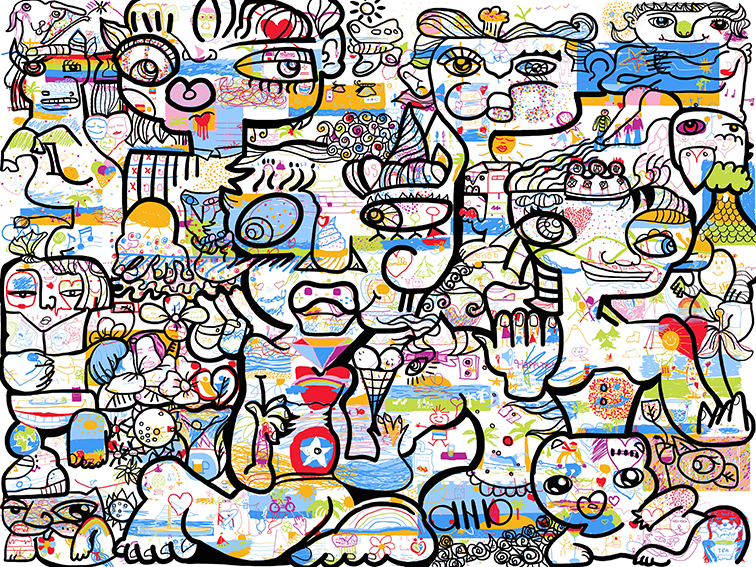 The black lines artwork by aNa Artist (digital file)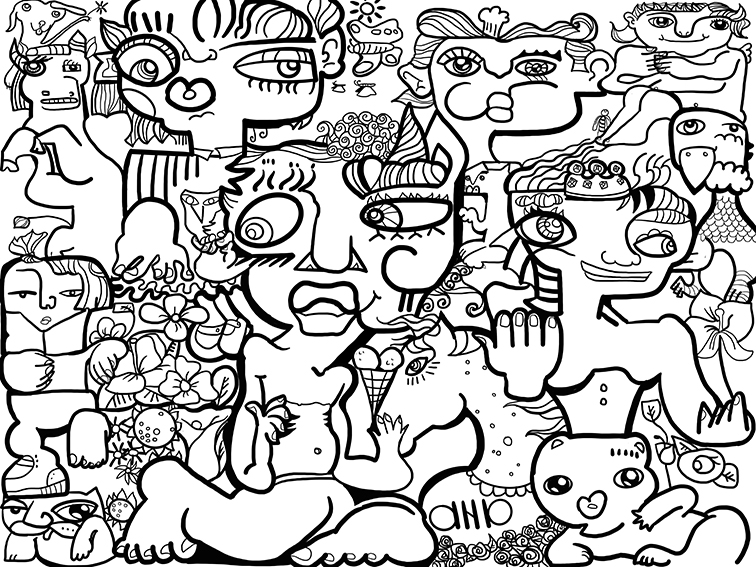 The time-lapse of the construction of the artwork to share and reveal. (video link)
What other options can you easily order ?
We print your collaborative digital mural artwork on canvas, plexiglass, greeting cards,… goodies… for digital symposium memory.

Please request a quote.