Fun and creative breakout webinar session to build a surprising digital mural remotely with a french artist named aNa during an online team building event.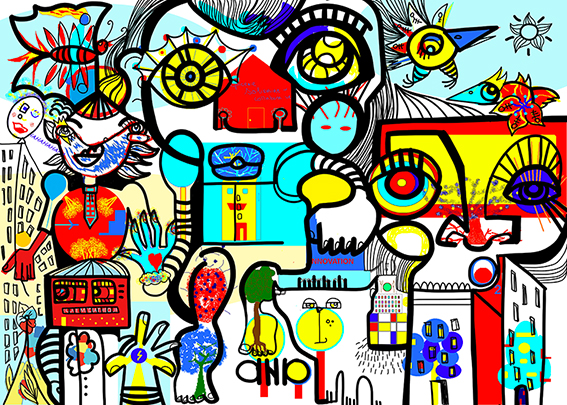 Digital Mural webinar meeting – Collaborative remote design thinking tool
Why imagine a fun online group action?
Can you do breakouts in a webinar?
A digital breakout activity can help keep your remote and nomadic team connected. It can only take a couple of minutes to engage teammates into a global action and create together.
How do you create a breakout room in a webinar?
Our digital mural solution is an innovative program to discuss a topic in real time during an online team building event.
The purpose of that breakout webinar session is to encourage discussion and learning among attendees. But it also builds a virtual collective memory that you can reveal, share and print to exhibit.
Amazing breakout webinar session
Keep your remote and nomadic team connected
---
Drawing tools and guide lines access for max 50 persons
Dedicated storage and exhibition gallery
Remote aNa artist unique creation
1 online group action souvenir (collaborative backdrop)
1 breakout webinar session souvenir (aNa's full colors digital mural)
1 nomadic team connected souvenir (aNa's Black and white artwork)
1 very special Time-Lapse link to exhibit your Breakout webinar session artwork
How does our breakout webinar session work?
Your audience only needs a couple of minutes to answer a topic or a global question by drawing a personal pictogram as an answer.
Everyone has access to a Digital Mural drawing tool with a share button to deposit their idea in a dedicated gallery.
aNa Artist receives all the drawings and remotely creates a very special work of art including all the contributions that come from elsewhere in the world.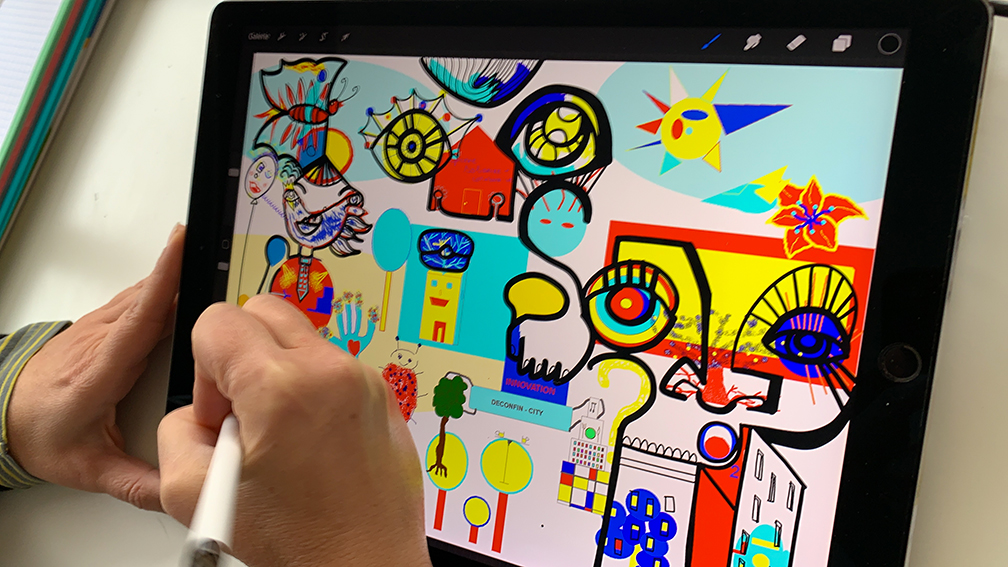 How to organize your online group action?
As a breakout session, our program is the perfect special moment in a symposium or webinar day or meeting.

This helps you keep attention and encourage discussion and learning among attendees.
So please make sure knows about it and pitch your very special question or topic.
Then give people 5-15 minutes to create a drawing or pictograph as a cool challenge. No stress. No skills needed. Just an easy and simple drawing like a child.
Make sure each teammate adds his/her personal sketch to the dedicated gallery by clicking the « Add to Gallery » button.
Secondly, if you can make it possible, … a very cool moment is to discover with the public the global gallery containing all the creations.
You must therefore, one by one, reveal all the images, asking who did it and why. Teammates really like this part. And it creates a free online discussion and a cross-sectional exchange.
After two days you will receive the art files from aNa. So you can host a dedicated online reveal to achieve the « Wow effect ». Your team will feel so proud and strong because they did it all together while collaborating remotely with a professional artist.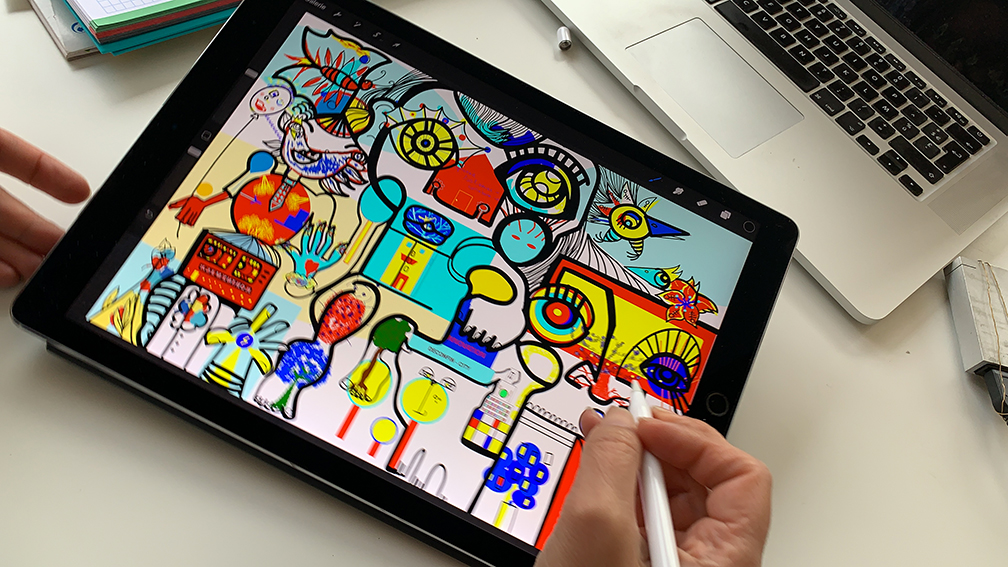 What's the point of the digital wall painting webinar breakout session?
teammates think differently due to the artistic challenge. They don't just focus on the problem. They must also imagine how to draw the pictogram they want. They must therefore make choices that reinforce sincerity. And that's all because they can't use words.
nomadic or isolated populations are all involved in a real global challenge. It builds a very strong community.
aNa is an international artist and businesswoman since 1998. A collaboration protocol with her is a life experience.
each aNa digital mural is an exclusive and unique design. You and your team will be so proud of your virtual mural. You can easily share and exhibit different files and time-lapse. And you can choose to print, offer, exhibit, … canvases, displays, goodies, … at any time you decide.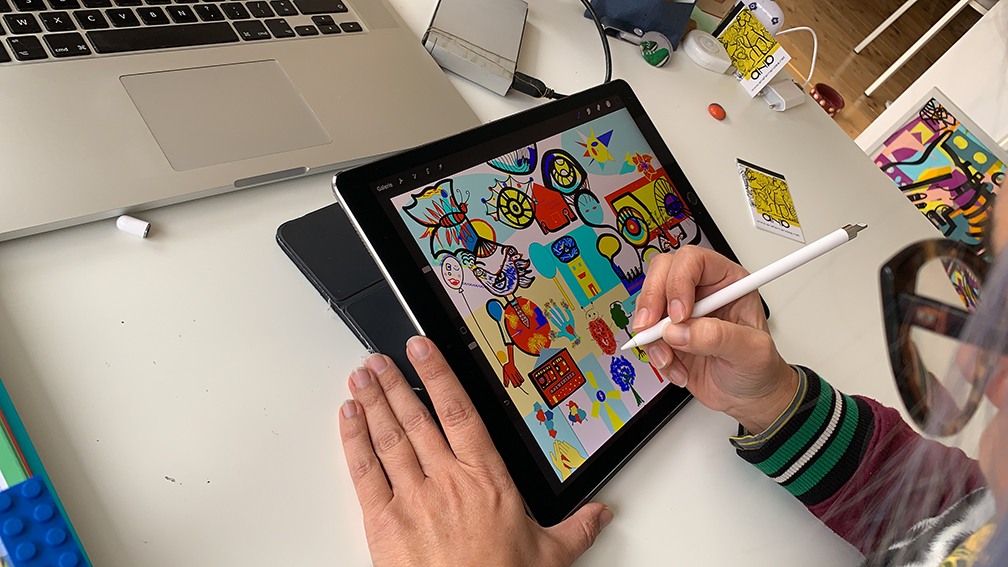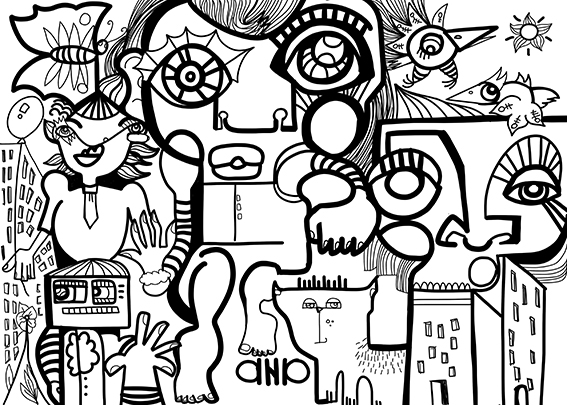 How is the breakout webinar session structured?
log in, pay and get a dedicated link to invite your guests
your breakout webinar session remains open for 30 days. So it is very comfortable to test and organize (please let us know if you need more time)
guidelines and the program document will be emailed to you
our team answers your questions or concerns at contact@digital-mural.com
you can invite up to 50 different people or profiles. You remain free to choose your own preferred, secure webinar solution… (Zoom, Teams, Webex…). We only provide design and share solution. We do not track contacts or store information about your associates.
each teammate can use our easy drawing tool to create his/her personal pictogram or free drawing
they individually share their creations with the artist aNa by simply clicking a « Add to Gallery » button
aNa instantly receives all the contributions.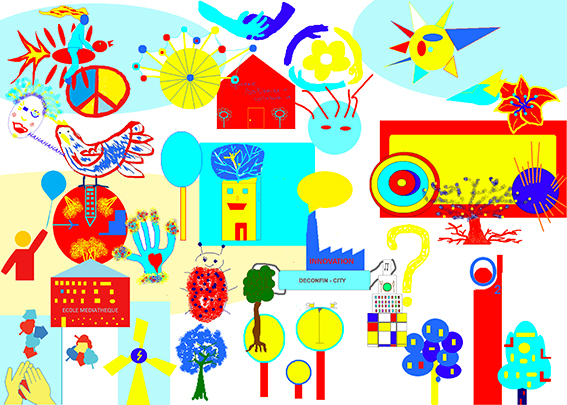 See you soon